The Origin
In the past years the growing wails of environmentalist to shift the world's attention on the exceeding deprecation of the eco-system has streamlined the idea of switching from fuel vehicles to Electrical vehicles. Although the market for EV seems relatively new the origin can be dated back to the early 1800s. The first recorded electric motor was said to be created by Anyos Jedlik in 1828. It was a small model car that could move on its own via a small electric motor. Then in 1832–1839, a larger electric motor was created by a Scottish inventor Robert Anderson that was used to drive a carriage.
India's EV Promotion Policy
India's central government launched the 'Faster Adoption and Manufacturing of Hybrid and Electric Vehicles (FAME)' scheme for a period of two years that was approved at an outlay of INR 795 Cr in 2015. The scheme was then extended till September 2018, that focused on demand creation, technology development, pilot projects and charging infrastructure.
The response received by the scheme was overwhelming as there were 47 proposals which demanded deployment of 3,144 buses across 44 cities. So, the government launched phase II of FAME that extended financial support of INR 8,730cr for three years. However, the government hasn't mandated any timeline to complete the transition from state transport union buses to Electric Vehicles.
Goa's EV promotion Policy
With a vision to set an example to the rest of the nation and become a frontrunner in electric vehicle standards, by 2020, the state aims to have at least 30% of its vehicles registered annually to be electric and by 2025 the vision is to be 10,000 direct and indirect jobs created in the sector.
'Goa Electric Vehicle Promotion Policy' which has been drafted by the government aims at establishing world-class infrastructure and eco-system across its passenger and commercial segments.
The objective of the policy is to encourage investments and startups in the field of electric mobility and associated sectors such as autonomous vehicles, mobility as a service (MaaS), Information Technology, data analytics and service units that would include electric vehicles and maintenance stations and battery repair and to promote innovation, R&D and skill development within the EV sector.
Charging stations within every 25km on highways and every 3kms within the city limit is a plan aimed by the government. Fast charges and battery swapping are also included in the ambit of this policy.
Kabira Mobility Pioneering EV's In Goan market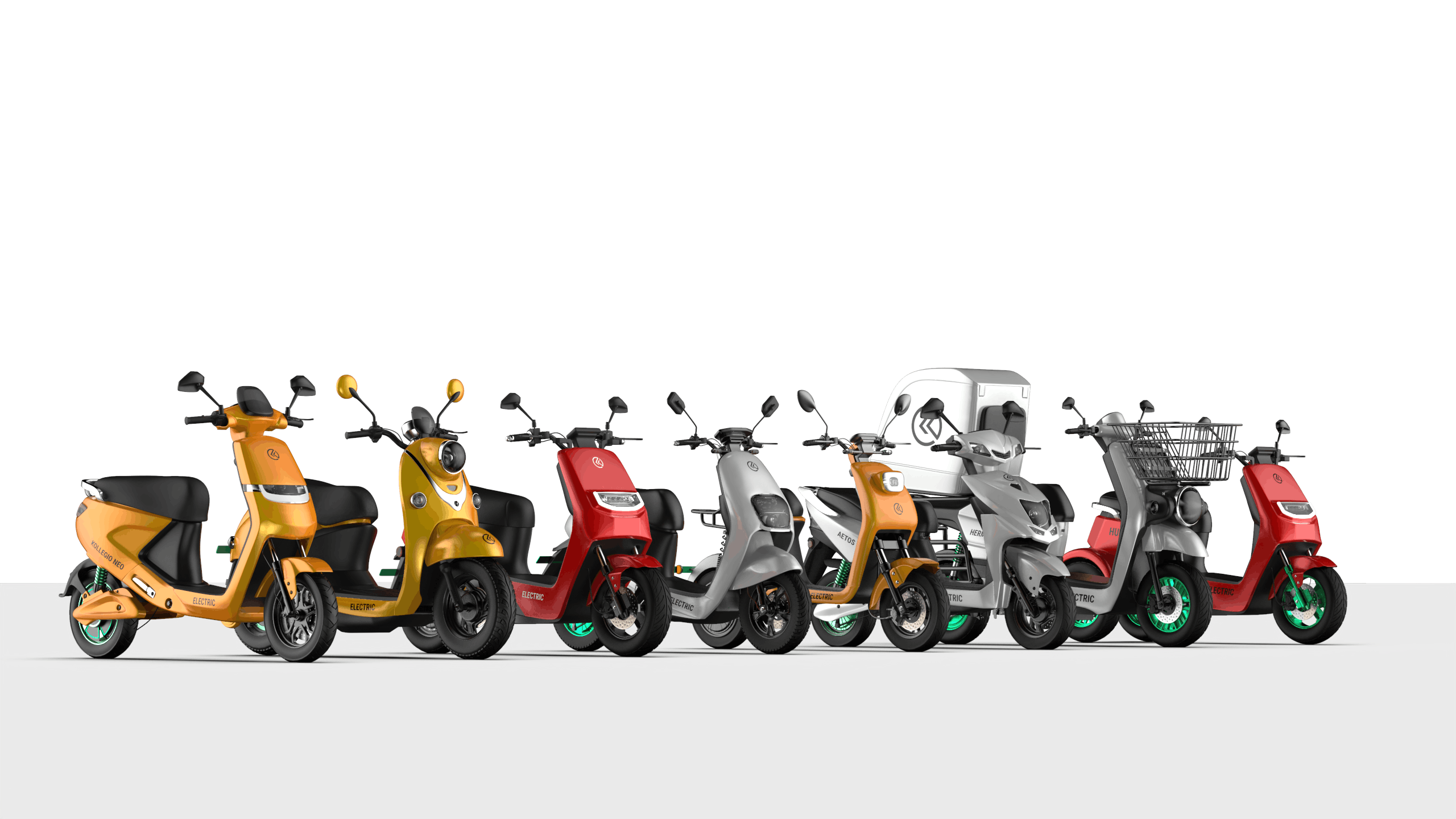 Making its debut in the Indian Electric Vehicle industry Kabira Mobility, unveiled six Electric Scooters at the 2020 Auto Expo. Kabira Mobility stepped into the EV industry with various slow speed, fast speed and IoT-enabled models. The stunning range of E-scooters launched by Kabira Mobility includes Kollegio, Kollegio Neo, Kollegio Plus, Intercity Aeolus, Intercity Neo & Aetos 100.
Kabira Mobility is dedicatedly pursuing the 'Make-in-India', 'Green Energy Transportation System (GETS)' and 'Vocal for Local' campaign and is manufacturing all the launched vehicles at its plants located in Dharwad, Karnataka and the plant that is in Verna-Goa started its operation in September 2020.
To train EV engineers for successful implementation Kabira Mobility is also setting up Integrated Training Platform (ITP) for faster adoption of EV in the Indian Market.
With a vision to provide a green and pollution-free mobility platform, Kabira Mobility envisions a nation with EV's that are affordable and made in India.